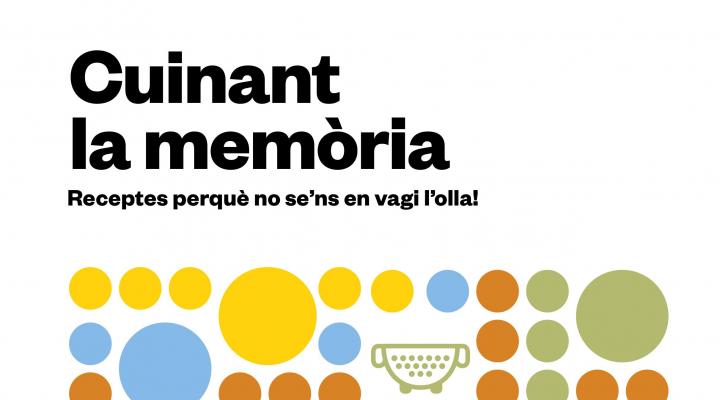 Cooking Memory
This cookbook was created with the goal of being a tool that helps individuals suffering from cognitive deterioration to manage their own day-to-day eating and promotes a healthy diet.
Recipes so we don't lose it!
How did the idea arise?
The idea arose from the needs detected by the participants in the REMS Programme. The objective is for these individuals to remain as autonomous as their abilities allow and for them to continue engaging in their everyday activities like cooking. This is why the cookbook was created and filled with dishes that help protect the brain.
How to use it
The cookbook includes 24 recipes classified by different colours:
Seven blue recipes, which are complete meals.

Seven green recipes, which are first courses.

Seven orange recipes, which are second courses.

Three yellow recipes, which are desserts.
The different recipes are designed so that different combinations can be chosen throughout the week to ensure that users' diets contain all the food groups needed to remain healthy.
It is presented in an adapted visual format with pictures of the utensils and foods and three simple steps to make the dishes easier to make.
Where can I buy it?
The cookbook is for sale at the 23 Social Spaces and at the Abacus and Laie bookshops.