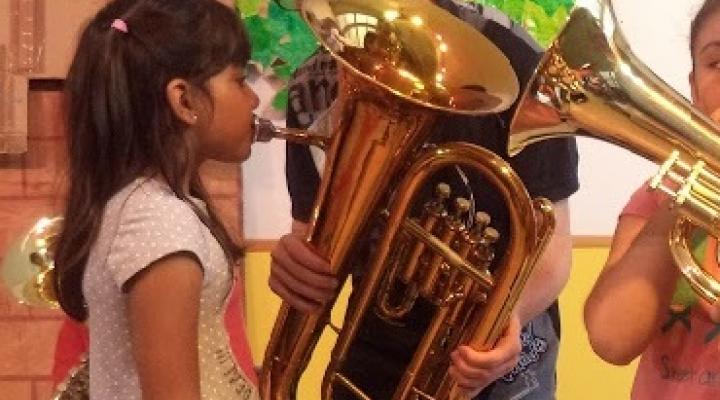 Poblenou School + Catalonia College of Music
The school specialises in music, and will participate in the tandem with the Catalonia College of Music (ESMUC).
"Learning and growing through music" is the motto of the tandem arrangement between Poblenou School and Esmuc, which started during the 2011-2012 academic year
For the first three years, this innovation project was  composed of a  combination of three educational  programmes  with an assessment of the three actions taken:
Teacher training

 on how to implement the main focus of the activities in the centre - music. Teacher training also focuses on leadership, organisation and team-building skills for the entire project.

Building a learning community in the centre

 with a focus on this main topic.

Designing a curriculum

 based around the central topic.

Evaluating the process

 and results of the three aforementioned activities.
Currently, Poblenou School is growing by incorporating a second line of activity, with new learning spaces and a connection with the department of education at Esmuc. It defines itself as an education centre that is committed to educational innovation through its unique music project, which is one of a kind in the local neighbourhood.