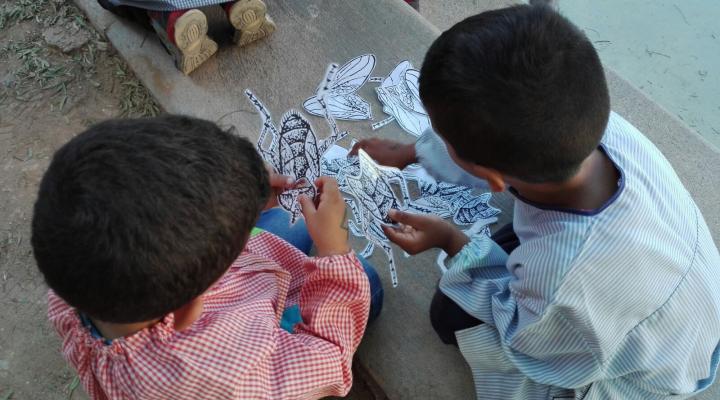 Montserrat School + Institute for Research in Biomedicine
The school specialises in biomedicine, and will participate in the tandem with the Institute for Research in Biomedicine.
In the tandem arrangement between Montserrat School + IRB Barcelona, ​​there will be project work based on areas of knowledge related to the natural and social environment. Each primary school group will prepare three projects, one every term , while nursery pupils will prepare two projects per term, with support from two teachers in the time slot dedicated to these projects. Changes in teaching methodology have also been incorporated, such as working on early education spaces and creating work spaces that are key to early education
An important milestone in the project was the renovation of the school's laboratory, the "Joan Guinovart Laboratory", which opened in June 2018. It was named after the IRB Barcelona scientist thanks to his involvement and high standing with the entire educational community. The laboratory renovations consisted in structural reforms carried out by students from Martí i Pol Secondary School and coordinated by the carpentry department, new materials, the purchase of seven new optical microscopes, new glass and plastic materials for experiments, a large range of biological tissues prepared in IRB Barcelona laboratories, and over 150 experiment worksheets, which the school will keep.
This will take place during the implementation of the project and with the aim of empowering students during their learning process. Special emphasis was placed on:
Teacher training with over 30 hours of extraordinary training per year
The implementation of new teaching methods through classroom projects. There are over 14 options (like, "Night and day", "My body", "Nutrition", "Inventions", "Blood" etc.) for different cycles of primary and elementary education
Plus over one hundred workshops
And evaluations in terms of teachers' scientific knowledge.