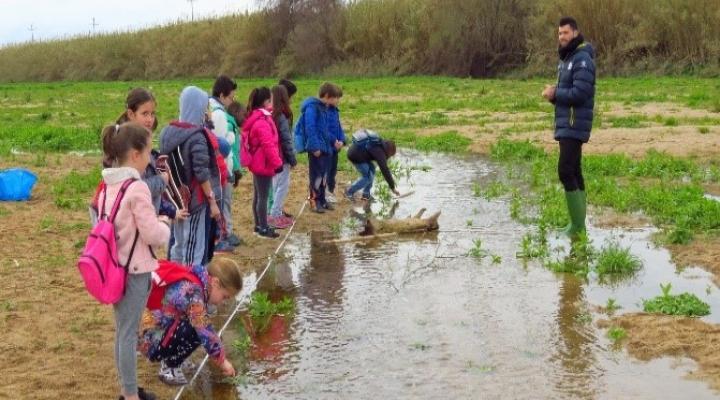 Mn. Joan Batlle School + Centre for Advanced Studies of Blanes
The school specialises in science, and will participate in the tandem with the Centre for Advanced Studies of Blanes.
"We think, feel and do" is the motto of the tandem agreement between Mn. Joan Batlle School (Blanes) and the CEAB. The main objective of the project is to improve the secondary education of children at the school by placing a special focus on science in the curriculum.
The basis of the project lies in close links to the municipality, an openness to the world and greater participation from families. All in all, the ultimate goal is to give the school an international presence, following the four pillars of educational innovation that drive the tandem project (in terms of methodology, organisation, learning and culture), promoting cohesion throughout the educational community and making the school a leading figure in science projects. 
The Tàndem Schools project has given the school the impetus to transform and innovate through science. Over the course of the project, the school has made an effort to integrate and consolidate these changes, which are included in the general curriculum for the centre and have been established as one of the school's official lines of activity.
The tàndem school Mn. Joan Batlle was awarded second place in the 2019 Economics Teaching Award.