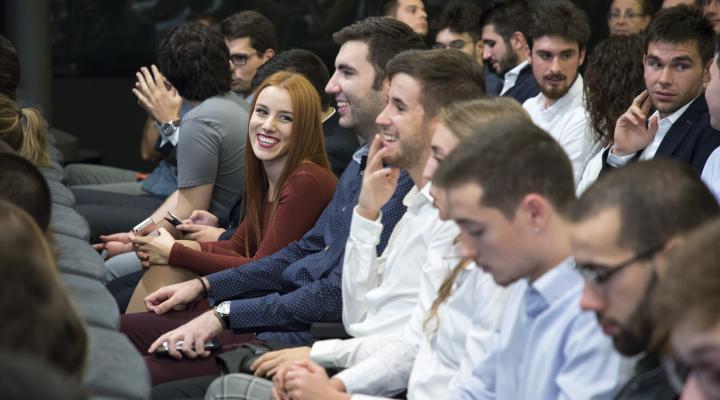 Support for the Barcelona Institute of Science and Technology (BIST)
We provide young researchers with research opportunities and promote classroom science by training scientists as teachers.
What is the BIST?
The Catalunya La Pedrera Foundation partners with the Barcelona Institute of Science and Technology (BIST) and thus continues its drive to promote science in order to attain and encourage excellence in the sphere of research.
With this purpose in mind, since 2017 it has been awarding merit scholarships to students with a vocation for research who want to pursue the Master of Multidisciplinary Research in Experimental Sciences (MMRES). MMRES is a pioneering Master programme which enables students to gain practical experience in scientific research at the seven research centres encompassed in the BIST.
As important as providing young researchers with opportunities to launch their scientific careers is helping post-doctoral researchers who want to teach to get involved as teachers and thus meet the challenges facing scientific education today.
With this goal in mind, since 2019 the Catalunya La Pedrera Foundation has also partnered with the scholarship programme to help individuals with scientific vocations in the field of education to pursue the Master in Training for secondary school and baccalaureate teachers in the science speciality at a Catalan public university.