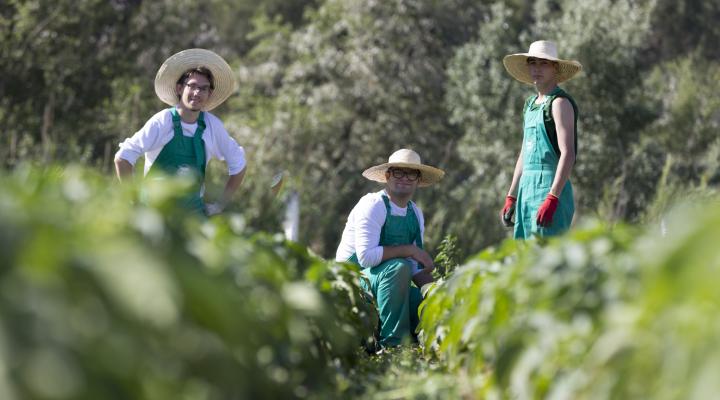 Sant Benet vegetable gardens
The primary goal of the organic farm at Sant Benet vegetable gardens is the job placement of individuals at risk of social exclusion, especially youths, and thus improve their living conditions and have access to a better future.
Organic gardens to create more jobs for youths at risk of social exclusion
Organic farming
The two hectares in the meander of the Llobregat River at Món Sant Benet are set aside for organic vegetable farming.
It is a project that seeks to promote the social and job integration of youths at risk of social exclusion. These youths have been referred from nearby towns and gain work experience while completing their education.
The yields from the Horts de Sant Benet are sold primarily in large supermarket chains under the brand name MANS, or via local agrifood companies that make organic products. They are also used in the Món Sant Benet restaurants, which highlight the fact that they are organic and locally-grown.
Impact
45
Unaccompanied migrant youths
Unaccompanied migrant youths in the programme
6
Youths placed
Youths placed in the finalist company