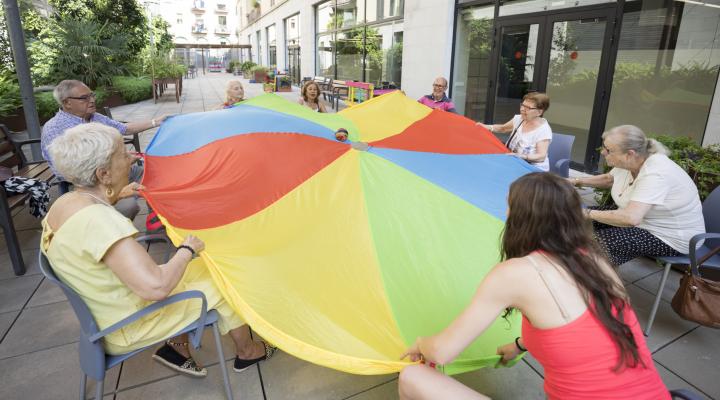 Social volunteering
We help older people to maintain their independence and emotional well-being for as long as possible. We also make a significant contribution to the educational success of children and adolescents.
Become a volunteer!
Credit recognition (ECTS)
If you are a university student and participate in one of the social volunteer programs that we offer, you will get credit recognition (ECTS) and you will have a very enriching experience as well.
Check the conditions for your university:
Universitat Politècnica de Catalunya (UPC)
What projects can you participate in as a volunteer?
How many credits can you get by volunteering?
From 1 to 6 credits (between 30 and 180 hours)
What process do you have to follow to volunteer?
Fill out the form at this link.
We will contact you for a meeting (at the Social Space that you have indicated).

During the interview, we will explain in detail the volunteering functions and schedules. You will be able to ask the questions and queries that you consider.

If you agree with the proposal, we will arrange, depending on your availability, the day(s) and scheduled time and you will sign the WORK PLAN relating to the collaboration agreement with the UPC.
Contact us by email impuls.social@fcatalunyalapedrera.com or by phone at 93 214 25 57
Recognition of UPC ECTS
Where can you do your social volunteering?
How many days a week and at what time can you do your social volunteering?
Our projects are developed from Monday to Friday.

It is possible to participate at least one day a week.

PAE program: extracurricular hours, usually from 5pm to 7pm.

EATING IN COMPANY Project: From 12:30pm to approximately 3pm