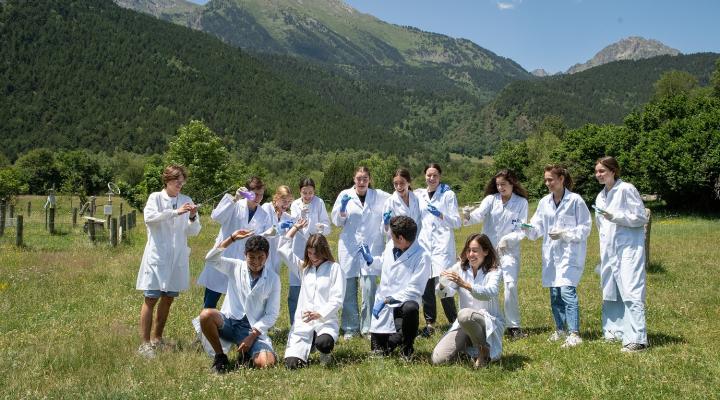 Summer Scientific Campuses
Science Academy offers summer scientific campuses for young people interested in various scientific and technological disciplines. 
Doing science and having fun with other young people and scientists is a good plan!
Are you between 14 and 18 years old and looking for a summer camp where you can do science, meet people and have fun? At Science Academy you will find it!
What will you find there?
The Catalunya La Pedrera Foundation, through Science Academy, stimulates scientific vocations and motivation for research to train the best scientists of the future. Choose the program that suits you best for this summer.
The programs Campus Sostenibilitat, Cámara i...action!, Campus Science and Food, Scientific Stays and Barcelona International Youth Science Challenge (BIYSC) are the four summer projects aimed at young people between 14 and 18 years old who want to change the world through science and leisure.
Under the motto Science advances the world and you are its future, the long-awaited summer programs are designed to stimulate scientific vocations among the youngest and to promote knowledge in various fields of science, always accompanying it with values, personal skills and commitment towards society and the common good.