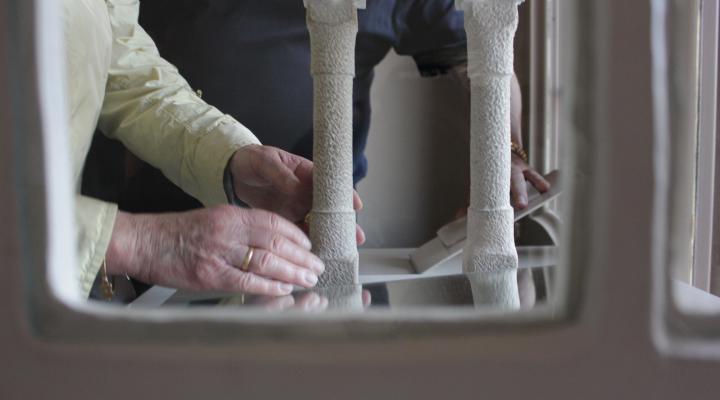 Accessible activities
There is a programme targeted at individuals with different visual and auditory capacities to guarantee their equal access to the Foundation's cultural contents and contribute to their normalised social insertion in all areas of life.
We believe in a culture open to everyone
What activities do we offer?
Everyone is welcome at Casa Milà. The Catalunya La Pedrera Foundation celebrates the diverse range of capacities and needs of the audiences who visit it and offers a variety of programmes and services to guarantee that La Pedrera is accessible. 
The mission of the Catalunya La Pedrera Foundation is to guarantee equal access to its cultural contents. For this reason, La Pedrera also offers a series of sensorial resources whose goal is to facilitate an understanding of the contents of our exhibitions and integrate a diverse range of audiences.
Via the La Pedrera Accessible programme, sensorial resources have gradually been introduced into the museum space and the contents of the cultural activities programmed. They include Catalan sign language interpretation and live subtitling at different events, as well as audio descriptions of shows for audiences who are blind or have limited vision.