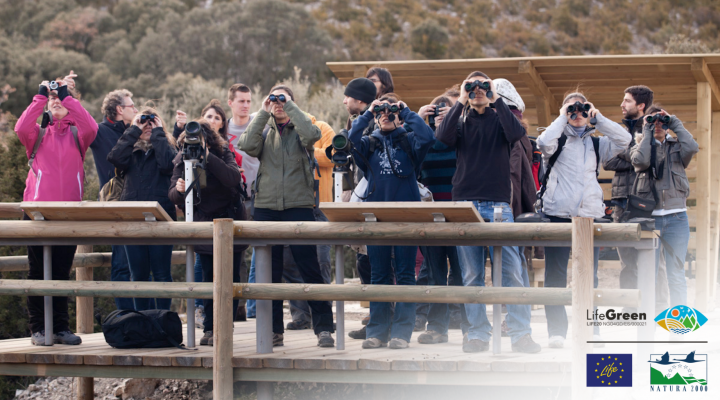 Alinyà Mountain university campus
The Environmental and Earth Sciences Campus at the Alinyà Nature Space provides the university community with an ideal setting for promoting research and conducting field practices, end-of-degree projects and post-graduate studies related to the environment in both the humanistic and scientific sense.
Alinyà, an ideal setting for teaching and learning
More than 700 students have already done their End-of-Degree Projects, Master's stays or internships at Alinyà. The more than 50 End-of-Degree Projects, along with around 100 post-graduate studies carried out here, have made this Pre-Pyrenees campus the ideal setting for conducting learning activities, studies, research and field practices related to the environment in both the humanistic and scientific sense. They have all yielded invaluable information on this region and the different ecosystems comprising it, all of which is extremely useful for the Foundation as the entity that manages this space. It has also helped contribute to experiential university education linked to the region and to real projects.
At the Campus, students, researchers and university professors have:
An exceptional site from the regional, landscape, socioeconomic and environmental standpoint.
Equipment such as a laboratory, weather stations, observation platforms, a classroom and an auditorium, as well as accommodations, restaurants and transport under special conditions
The opportunity to participate in real projects that the Foundation undertakes to conserve the natural, landscape and historical assets; the sustainability of agriculture, livestock and forest practices; and the establishment of an environmentally-friendly model of public use that values the traditional uses.
The possibility of conducting studies related to pilot projects, best practices or demonstrations in the European Union LIFE Programme which are held in Alinyà.
The support and mentoring of the Foundation's local technical team, who are familiar with the valley neighbourhood.
Alinyà Mountain Campus Award
Every two years, the Foundation confers the Alinyà Mountain Campus Award to distinguish the End-of Degree Project that presents the most relevant results of all the projects conducted at the Alinyà Environmental and Earth Sciences Campus.